Why Should You Learn Java?
Why bother to learn Java at all? Isn't it just for people who are really smart and know a lot about computers?
No, not really. Anyone can learn Java. It can be picked up easily, and is for both beginners and experts alike.
Learning Java allows you to:
Create computer programs to perform tasks for you
Learn more sophisticated computer programming languages
Improve your logical thinking
Program in the object-oriented world
Use Java with Javascript and Java Server Pages (JSP) to create powerful web applications
Show off to your friends
Get an extremely high paying job as a Java developer/software engineer
Start your own business creating software programs for others
When you learn a new foreign spoken language, you notice that learning other spoken languages becomes a lot easier. The same is true with programming. Once you learn how to think like a programmer and know a programming language or two, picking up other languages becomes simple. HTML, Javascript, C, C++, C#, all become much easier programming languages to grasp once you've got the basics down.
When you learn a new foreign spoken language, you notice that learning other spoken languages becomes a lot easier. The same is true with programming. Once you learn how to think like a programmer and know a programming language or two, picking up other languages becomes simple. HTML, Javascript, C, C++, C#, all become much easier programming languages to grasp once you've got the basics down.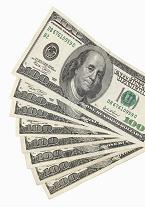 I took Java courses in high school and became very good at programming in Java. This actually allowed me to skip almost an ENTIRE YEAR of computer science programming in college. That's a lot of money I saved! It accelerated me so that I could learn a lot of the more advanced programming concepts a lot sooner, and let's face it, anything that saves you money is definitely worth it!
Because I got such a good start, I am able to work at as an intern in a job that can pay college. I, as a college student, can actually pay my own way through college. And I'm not talking about the $40/hr+ jobs that will exist once I graduate. Good, skilled programmers are hard to come by, and they are paid extremely well compared to most American jobs. But that's only the beginning...
Imagine starting up your own software company. How do you think Bill Gates started his career? He started creating programs at an early age, and then used his vast knowledge of programming to start up Microsoft in his college years. So many people just do not have the technical know-how, and there are lots of companies that do not have their own technical staff. Software consultants can get paid as much as $75 or $90 an hour for their services. That is a tidy sum! You can always also create a program that people will find useful and sell it over the Internet.
But even if you're not young, computers are going to take over more and more jobs as things become automated, and what better career change to make than into a technical career? Programming jobs are not going to go away, and the number of jobs is expected to grow at least for the next 12 years. Computer programming opportunities are EVERYWHERE, and those who have programming experience have an incredible service to offer to those who have no technical knowledge.
Learn Java to begin your incredible journey of software programming today! You have nothing to lose and so much to gain!